Partners of the hotel and helpful links

Situated 12 cours du XXX Juillet in Bordeaux centre, next to the Place des Quinconces.
Getting there on the Tram : Tramway lignes B et C, station Quinconces
GPS (Latitude : 44.84 366
Longitude : -0.57 446)
Bordeaux Airport in Mérignac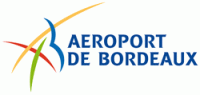 Situated in Mérignac junction no. 11b n the Bordeaux ring road the Hotel Apolonia Bordeaux Lac is a 10 minute journey from the airport. However the Rocade (ring road) can be subject to heavy traffic during rush hour. Please follow the link below to consult a map of real-time information about traffic conditions on the Bordeaux ring road.
http://www.bordeaux.aeroport.fr/fr/info/acces-laeroport-bordeaux
Bordeaux Saint Jean Train Station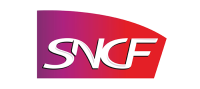 The Bordeaux Saint Jean Train Station is served by a tram: Tram C and 4 bus lines with a bus every 10 or 15 minutes (bus routes : Lianes 9, 10, 11 and 16)

To travel to Bordeaux Center : Tram C to les Aubiers, get of at The Place des Quinconces (Inconjunctions station) or tack the bus Lianes 16 to Merignac and get off at Place Gambetta (Gambetta stop).

To travel to Merignac Airport: Tram C to Les Aubiers, get of at Quinconces for the correspondence with Lianes 1 to the airport

To travel to Bordeaux Lac Exposition Centre and the Hotel : Tram C terminus Les Aubiers then Lianes 14 to Parc des Expos / Brandenburg (Soon the Tram will go all the way to the expo centre)

Go to the official Bordeaux City web site if you need practical information such as schedules for the swimming pools, library catalogues, Bordeaux road works, Bordeaux maps ....
Tourisme in the Gironde Region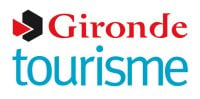 The Bordeaux Wine Region and chateaux, Exploring Gironde on foot or by bike, Learning how to taste wine properly,
Heritage in Gironde, The Arcachon Basin, An unparalleled coastline, Europe's largest estuary, The great lakes, Gironde through its great UNESCO sites, Gironde's mills ...

Bordeaux Exposition Centre

Located Cours Charles Bricaud Bordeaux Lac (Latitude: 44.8913736 / Longitude: -0.564079) a 5 minute walk from the Hotel Apolonia.

The Parc Des Expositions Bordeaux Lac extends over 30 hectares and overs 80,000 m² of covered space, the Exhibition can accommodate all events such as international fairs, galas, conventions, sporting events ...
http://www.bordeaux-expo.com/nos-espaces/parc-des-expositions-2/
Bordeaux Lac Convention Centre (Palais des congrès)

Located in the heart of 160 hectares of Hotel district of Bordeaux Lac, a 2 minute walk from the Inter Hotel Apolonia Bordeaux Lac. The convention centre offers a total business space of 10,500 m² designed by the architect Jean-Michel Wilmotte.
http://www.bordeaux-expo.com/nos-espaces/palais-des-congres/
Casino & Theatre, Bordeaux

The Bordeaux Casino & Theatre is located on Rue Cardinal Richaud - 33300 Bordeaux Lac, at the intersection of the ring road (exit 4), a 2 minutes walk from the Inter Hotel Apolonia Bordeaux Lac.
On site you will find two bars, two restaurants, a Slot Machine room open from 10am to 4am, a Salon for Table Games open 9 pm to 4am Sunday to Thursday and from 8pm - 4am Friday and Saturday. And a theater with many show to choose from.
http://www.lucienbarriere.com/fr/Casino/Bordeaux/accueil.html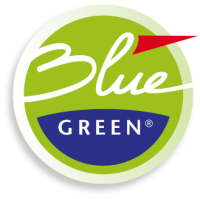 In Bordeaux, Blue Green 3 beautiful golf courses are waiting for you !
In Bordeaux Lac come and relax in a green environment , with its 36 holes with great diversity, it will appeal to players of all levels ..
In Pessac , enjoy its120 hectares of pine forest close to the greatest Bordeaux vineyards .
And in Gujan Mestras, you practice on a fun tour internationally renowned combining technical and aesthetic route difficulty, the golf Gujan best fits the nature that surrounds it : pine forests , lakes and white sand bunkers are the elements of a magnificent setting that inspires achievement.

In partnership with the Inter Hotel Apolonia in staying here you can enjoy 20% off your green fees !
WINE TOUR BOOKING - With Wine Tour Booking, book an appointment free of charge to visit a winery, a domain, a mas or a cellar!

You are a wine lover?
You want to discover the vineyard ?
Want to book a delivery in 3 clicks ?
You do not want to pay an intermediary to make an appointment?
Booking.com Wine Tour is for you !
The negotiation process is easy!
1. Select the properties you want to discover
2. Check availabilities
3. Book and pay your visit
4. Get an email confirmation summary
5. Print your road map and the data sheet of the field
You are therefore expected on the day and time chosen , ready to spend an unforgettable time (tasting tours, meals, workshops , games ...) in the vineyard !